Luxury camping, also known as glamping/ glam camping, has become an increasingly popular choice for those seeking a unique and indulgent outdoor experience. In the United Kingdom, the trend for pitched canvas complete with log burners, double beds and integrated toilets is definitely a "thing",  but there is also a stream of luxury campsites offering comfort and extensive amenities which offer great value for money and have some of the most breathtaking backdrops that Great Britain can offer. From the majestic Lake District to the stunning coastlines of Cornwall and the rugged beauty of the Scottish Highlands, there are countless opportunities to immerse yourself in nature without sacrificing the comforts of a luxurious retreat. In this blog, we will explore the top luxury campsites in the UK, providing you with a curated list of destinations that promise unforgettable experiences and an escape from the ordinary. Get ready to embark on a journey of opulence and tranquility as we guide you through the best luxury campsites to visit in the UK this summer.

1. Fidden Farm, Isle of Mull
White beaches and clean water it's understandable if you assumed you were in the Caribbean. This away from the chaos of the city campground is tucked away on the Isle of Mull (you must take the boat over) and backs up to the beach. Luxury Campsite Fidden Farm, Isle of Mull offers the perfect blend of natural beauty and luxurious comfort. Imagine waking up to stunning beach views, enjoying a leisurely breakfast in your private luxury tent, and then spending the day hiking or exploring the beachside. In the evening, unwind in a hot tub under the stars or gather around a cozy campfire with your loved ones.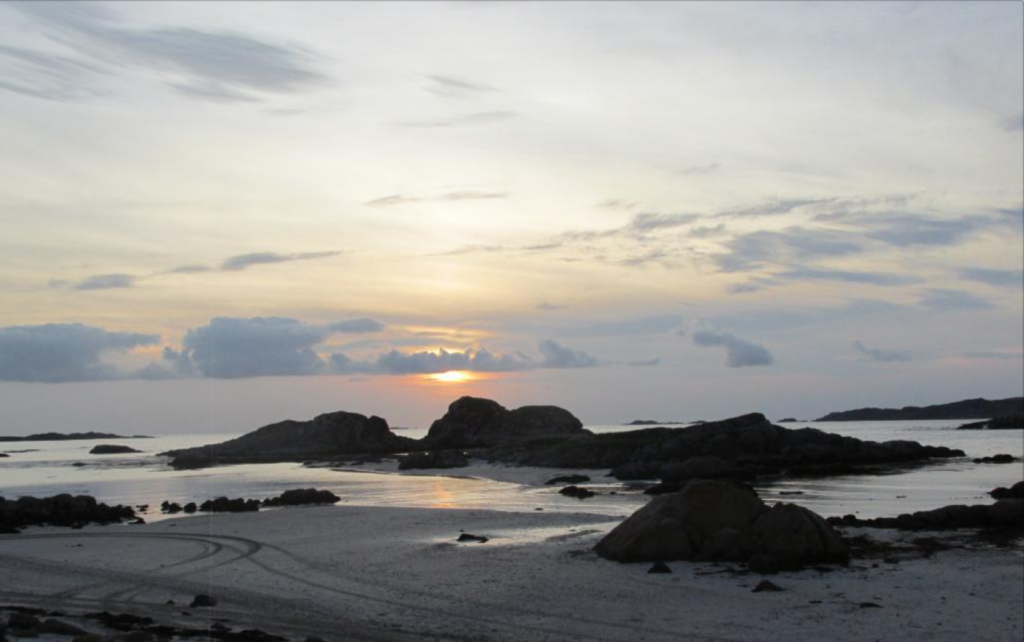 2. Wytch Wood Camping, Somerset
Wytch Wood Camping, located in the heart of Somerset, offers a truly enchanting experience for nature lovers. Nestled within a mystical woodland setting, this campsite provides an idyllic retreat from the hustle and bustle of everyday life. The site's rustic charm and laid-back atmosphere make it perfect for those seeking a casual camping getaway. With spacious pitches surrounded by ancient trees, campers can immerse themselves in the tranquil sounds of nature while enjoying a breath-taking view of the starry night sky. Wytch Wood also boasts an array of amenities to enhance your stay, including clean toilets and showers, as well as a welcoming communal fire pit where stories can be shared under twinkling fairy lights. Whether you prefer hiking through scenic trails or simply relaxing with a good book in this natural haven, Wytch Wood Camping promises an unforgettable escapade into serenity.
3. Ten Acres Vineyard Camping, Devon
Ten Acres Vineyard Camping in Devon offers a unique and delightful experience for nature lovers and wine enthusiasts alike. Nestled among the breathtakingly beautiful vineyards, this campsite provides a serene escape from the chaotic city life. The relaxed and laid-back atmosphere allows visitors to truly connect with nature. The spacious camping pitches offer stunning views of the rolling hills and grapevines, providing an idyllic backdrop for those looking to unwind. Moreover, Ten Acres is also renowned for its excellent wines which are produced right onsite. Guests have the opportunity to indulge in wine tastings and gain insight into the winemaking process during their stay. Whether you're strolling through the vineyards, taking part in a guided tour or simply enjoying a glass of local wine by your tent, Ten Acres Vineyard Camping promises an unforgettable experience where tranquility meets deliciousness in one extraordinary package.
4. Low Wray Campsite
 Low Wray Campsite is a delightful and picturesque camping spot nestled on the shores of Lake Windermere in the heart of the Lake District. With stunning views and easy access to water activities, it's a haven for nature lovers seeking relaxation or adventure. The campsite offers a range of facilities including spacious pitches suitable for tents and motorhomes, clean toilet and shower blocks, as well as laundry facilities. A dedicated area for campfires adds to its charm, providing the perfect setting for cozy evenings under the stars. For those looking for additional comfort, there are also camping pods available to rent. With friendly staff always on hand to assist and plenty of nearby attractions such as walking trails and boat trips, Low Wray Campsite promises an unforgettable experience in an idyllic setting.
5. Castle Knights, Monmouthshire
Castle Knights in Monmouthshire is a charming historical site that enchants visitors with its rich history and picturesque location. Nestled amidst rolling green hills, this medieval castle stands proudly, showcasing its architectural grandeur and providing a window into the past. The site offers a delightful escape from the hustle and bustle of modern life, inviting visitors to explore its ancient ruins and marvel at the remnants of the once-glorious fortress. Walking through the castle grounds feels like stepping back in time; one can almost envision knights in shining armor patrolling the battlements, ready to defend their kingdom. The enchanting views of the surrounding countryside from atop the turrets make for an unforgettable experience. Whether you are a history enthusiast or simply seeking an idyllic retreat, Castle Knights is a must-visit destination that promises both relaxation and intrigue.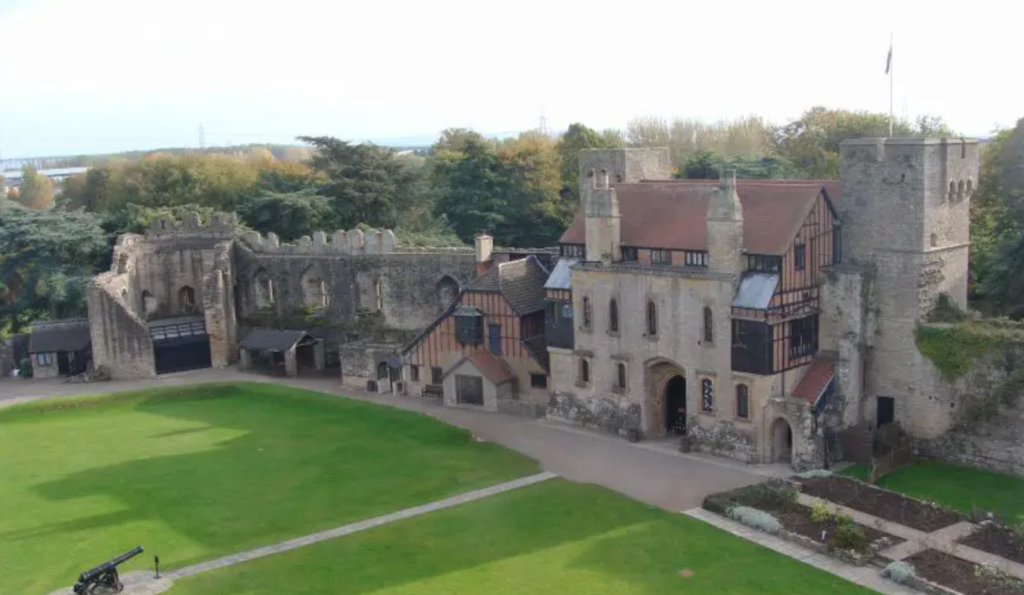 Conclusion: Planning your luxury camping getaway in the UK
Gear up for some incredible camping trips this summer, and don't forget to pack your trusty raincoat and a pair of old trainers you don't mind getting dirty and wet! Mother Nature can be a bit unpredictable at times, and nothing spoils a camping adventure like getting drenched in an unexpected downpour. With advanced waterproof materials and versatile designs, you can stay stylish while staying dry. Opt for a lightweight a women's waterproof raincoat that won't weigh you down during hikes or outdoor activities. 

Whether you're dreaming of the rugged Scottish Highlands, the picturesque South Coast, or the serene Welsh countryside, the UK offers an array of luxury campsites to suit every preference. From opulent cabins and remote luxury glamping sites to beachfront luxury tents and private yurts, these destinations provide a unique blend of comfort, nature, and indulgence. So, go ahead, and feast your eyes on the beautiful UK scenery and chuck on your women's waterproof parka for this summers' memorable holiday experience.