Whether your a vegan, or someone who prefers to support cruelty-free fashion or simply looking for ways to support businesses that are focused on being kinder to people, animals and the planet, vegan clothing can be a conscious choice. Once something of a minefield to find true authentic pieces which have no association with animal products, true vegan clothing now covers everything from a leather vegan jacket to vegan socks, shoes, trainers and high quality bags.
Vegan clothing consists of products that obviously do not contain any animal or animal-derived substances. In terms of clothing, this is shown most clearly by not using animal substances such as leather, suede, silk or wool. However, it is common for animal-derived products to be used in the manufacturing of clothing, such as animal-derived glue in footwear.
There are also more complex vegan concerns with materials such as non-organic cotton. While not derived from animals, the process of growing non-organic cotton relies heavily on pesticides and damages the local environment.
How To Be Sure You're Buying Vegan Clothing
The best way to be sure you're purchasing vegan clothing is to look for certification. Two of the leading certifications for vegan clothing include;
PETA Certification
This is issued by the animal rights organisation and requires manufacturers and suppliers to complete a statement of assurance that no animal-derived materials are being used.
Vegan Trademark
This sunflower logo is seen on vegan products in the UK that certifies individual products are vegan. This logo can be seen on clothing, shoes, accessories, cosmetics and food, and it is one of the most recognizable vegan symbols in the UK.
It is not a requirement for brands to have vegan certification, but they can help to take the guesswork out of finding vegan clothing. Alternatively, some brands will advertise their vegan credentials but not use a certification program.
Popular Vegan Clothing Brands
Vegan Outfitters
Offering clothing for men, women and children, Vegan Outfitters is a clothing brand that prioritises sustainability, ethical and vegan clothing. Moreover, the vegan brand also donates 10% of its profits to UK animal sanctuaries.
Immaculate Vegan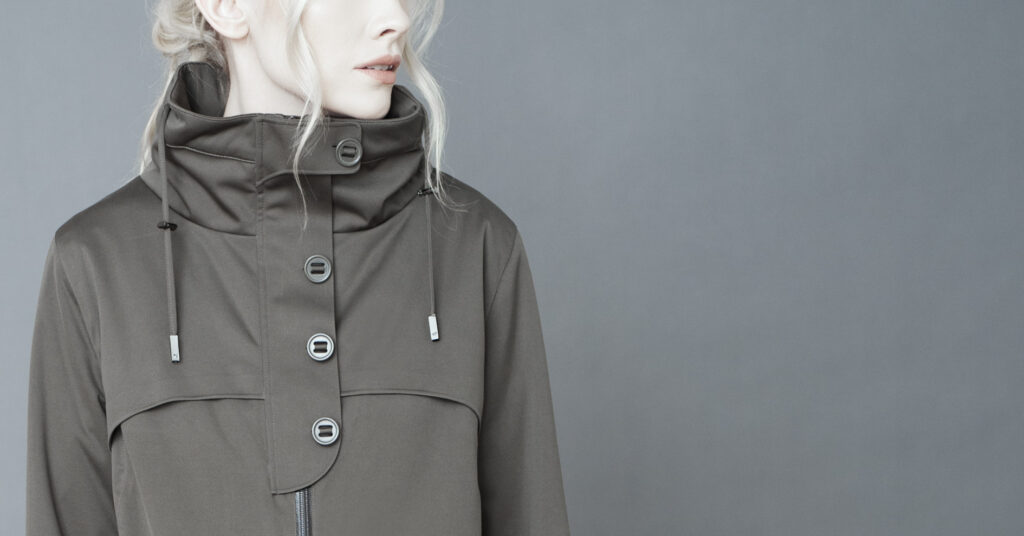 A great online Vegan women's retailer, Immaculate Vegan is a curation of top vegan clothing brands all in one place. Brands on Immaculate Vegan include V.GAN, KOMODO, Allkind Vegan and Protected Species. As a marketplace, Immaculate Vegan does the hard work of finding the most ethical brands and placing them all in one place for convenient shopping. From outerwear (women's vegan rainwear, vegan leather jackets, vegan puffers and vegan winter coats) to vegan shoes, dresses and accessories, this online retailer has a choice for all tastes.
MUD Jeans
Using organic cotton for their clothing, MUD Jeans also have the PETA Approved Vegan certification. What's more, MUD Jeans use a lot of recycled material in their products and aim to create a circular economy where jeans can be leased or bought and then sent back where they are either upcycled or recycled.