With Easter falling in mid-April this year, we all hope that the long Bank Holiday weekend will bring much-needed spring sunshine and warmth. Whether you're looking for two weeks of outdoor activities to fill up the school holidays or perhaps wanting to do something different over the festive weekend, we've wrapped up some of the best budget-friendly Easter activities taking place across the UK this April.
1.      National Trust Easter Trails
If you're an NT member, these family-fun Easter trails are an inexpensive way to explore a new National Trust location with an interactive trail activity for kids to enjoy. Taking place across a range of National Trust places across England, Wales and Northern Ireland, there is a promise of a chocolate egg after completing the ten nature-inspired activities on the trail activity sheet.
2.      Reservoir Trails In The Peak District
Enjoy the calmness of water during the Easter break by taking a trip to Carsington Water or Tittesworth Reservoir in the Peak District. Severn Trent is running Easter trails at both locations from the 9th-24th of April. Costing just £3 for the trail sheet, kids can enjoy a prize once they've found the eggs around the reservoir trails and answered the questions. To take part, visit the visitor centre to pick up the trail sheet before beginning your walk or bike ride around the water.
3.      Hertford Art Trail 2022
If a leisurely stroll through a historic, bustling town with plenty of coffee shops, boutiques and eateries is more your style for the Easter weekend, then Hertford ticks all the boxes. Whether a day trip or a Hertfordshire minibreak, Easter is a great time to visit. Also, between 9th April – 7th May, the Hertford Arts Trail takes over, with pop-up exhibition spaces throughout the town – this is an enjoyable way to experience the local arts scene while exploring this gem of a town.
4.      English Heritage Easter Adventure Quest
This Easter, many English Heritage sites will be running their Adventure Quest for families to take part in. The quest costs £1.50 (admission is separate) and includes lots of traditional Easter games such as an egg and spoon race and egg rolling as well as a classic Easter egg hunt. Check out the English Heritage website for your local Easter quest. Across London, activities take place at Marble Hill, Eltham Palace, and Kenwood.
5.      Scottish Spring Flower Festival 2022
Each year Scottish Gardens bloom into life with the spring flower festival. Throughout Easter, you can enjoy the bluebells, rhododendrons, hyacinths and allium that burst into life and swathe the gardens in colour. At Ardkinglas Estate, you can enjoy the gardens for just £5 for adults and £2.50 for children, including Easter storytelling, scavenger trails, bunny hunts and colouring. At Backhouse Rossie, you can marvel at over 20,000 daffodils alongside their garden fete activities. Kids can make their own cardboard rabbit at Logan Botanic Garden, where entry is free for under 16s. At Traquair House, there's an exciting egg hunt in the biggest hedge maze in Scotland on 17th April.
6.      Bike Rides On The National Cycle Network
If you prefer to go off the beaten track, the National Cycle Network have lots of trails throughout the country to explore. For springtime, we recommend the Elan Valley Trail in Wales, which is great for spotting red kites, spring lambs, and by the reservoir, you may even catch a glimpse of an otter.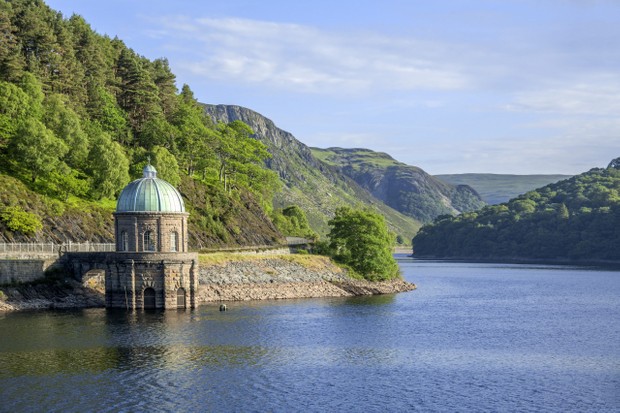 In Norfolk, Marriott's Way passes through woodland, meadows and farmland, which is a great chance to see all of the flora and fauna that spring has to offer.
Whether it'll be April showers or glorious sunshine, there are so many fun and low-cost outdoor activities to enjoy this Easter break that the weather won't even matter.
7.      Don't' forget to pack the right clothing for your outdoor event
There are so many lightweight puffer style jackets on the market today. Scrunching down to the size that would pretty much fit into your lunchbox, and completely weightless, these garments seriously work! Worn under your waterproof changes the climate instantly and when not in use, make for a snuggly pillow for the back-seat drive home.
Stepping out in the UK usually involves rainwear, regardless of the season. Our range of ladies' lightweight waterproof jackets come complete with three-way adjustable hoods. This means a lot less baggage in terms of umbrellas, and with deep zipped security pockets, our collection means you can pretty much forget your phone/cards/keys bag too. The best waterproof jackets for women are those that are cut and shaped for a women's figure. Gone are the days of ill fitting, masculine shaped garments which "crunch "as you walk, making days out in a waterproof no compromise in terms of comfort, or indeed, style.
A spare pair of shoes is always handy for the change of backdrop (think marshland trek to Sunday roast) …as is a rucksack. Rucksacks are no longer the domain of the hardened hill walker. Beautiful fashion shapes are now available on the high street – throw in your ladies' waterproof coat and your lightweight puffer and you're pretty much ready for whatever the great British weather throws at you!